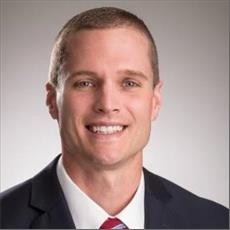 Timothy J. Martin
Financial Services Representative
CFP®, ChSNC™
Professional Story
Focus Areas
Insurance Strategies, Estate Planning, Special Needs (ChSNC Required), Retirement Strategies
Biography
As a Certified Financial Planner® practitioner with Planned Financial Services, LLC, Tim Martin understands that planning for the future isn't always easy. But his faith and optimism are an integral part of helping his clients navigate through difficulty and achieve the goals they desire.
Tim's professional mission is to simplify what's overwhelming; to provide knowledge and experience that help his clients make educated decisions about their financial strategies. In a world of loud, confusing multi-media messages full of hype and opinion, Tim provides his clients with a voice of clarity and a comprehensive, integrated action plan to help them achieve financial security.
In Tim's view, all client relationships are long-term. Along with annual portfolio reviews, Tim makes a point of contacting his clients regularly, providing timely insight, and just to keep in touch. It's important to him to not only keep up with any changes in their lives that could present new planning needs, but also to be a part of their lives as a friend, a neighbor and a local community member. Tim says that his job as a financial planner is most rewarding when a client reaches a goal that they've planned together – a comfortable retirement, a child's college education, the sale of a business, or something they've always wanted and saved for, like a once-in-a-lifetime vacation.
Tim has always had a desire to achieve, and this drive helped him earn a basketball scholarship to Hillsdale College. His plans for an overseas professional basketball career were cut short due to knee injuries, and with a degree in psychology, he considered athletic counseling for elite athletes. However, Tim found that his career options in this field were quite limited, and when a teammate recommended he consider financial services, he decided this was the career for him.
After opening his practice to provide comprehensive financial planning for individuals and families, Tim soon became the "go-to" person for many area educators – current and retired teachers, and administrators – to work with them on their financial plans. Once he was well established in the industry, he merged his practice with Planned Financial Services, LLC. The opportunity to work at a firm with a good reputation and over 50-year presence in Clarkston, along with an affiliation to a company with over 160 years in financial services was very appealing to Tim, and in keeping with his optimistic personality, he quickly became a top advisor and valued member of the firm.
Tim has become well-known in his community for the high-quality service he provides. He has served as the President of the Clarkston Area of Chamber of Commerce and currently sits on the Board of Directors. Through his volunteer work with the Chamber of Commerce, Tim has become a valuable planning resource for small business owners. He has also been a sponsor for Independence Township Buddy Basketball, and supports Clarkston SCAMP, a summer camp for children with special needs. Having earned the Chartered Special Needs Consultant designation (ChSNC), Tim is well-versed in estate and tax planning concepts, special needs trusts, government programs, and the emotional dynamics of working with people with disabilities and other special needs and their families. *
Outside of work, Tim loves spending time with his family – his wife Erin, daughter Avery, and son Owen. He's still a competitive athlete and stays fit through competitive cycling, triathlons, playing basketball and golfing. He speaks with pride about his father, a retired pastor, who took a sabbatical to ride his bike across the country from Seattle, Washington to Bar Harbor, Maine. This may seem unattainable to many, but with proper planning and a healthy dose of optimism, Tim believes that no goal is out of reach.
CRN202207-267436
Check the background of this investment professional on FINRA's BrokerCheck
Personal Story
Education
Hillsdale College Bachelor of Science in Psychology
Hobbies
Cycling
Triathlons
Basketball
Clarkston Satellite Office - Planned Financial Services
Clarkston Satellite Office - Planned Financial Services Office