Professional Story
Focus Areas
Insurance Strategies, Investment Strategies (Reg. Reps Only), Business Owners
Biography
Manuel Amezcua is an entrepreneur and executive in the financial planning and wealth management industry. He currently serves as Firm President, CEO for MassMutual Great Lakes. MassMutual Great Lakes is one of the leading brands in helping to create financial security and success on behalf of the clients it serves in the United States. Manuel is also the founder of The Podium Group Risk Management, a rapidly growing national planning practice focused on serving professional athletes, entertainers, business owners and c-suite executives.
Within Manuel's five-year span serving and leading MassMutual Great Lakes, the firm has been recognized on 'Metro Detroit's Best & Brightest Companies to Work For' list in 2018, 2019 and 2020 as well as Crain's Detroit Business 'Cool Places to Work in Michigan' list in 2019.
Awards & Achievements
• Recognized in the 2019 and 2020 Detroit 500 'Most Powerful Business Leaders in Metro Detroit' by DBusiness Magazine
• Received the 2019 Huebner Service Award from the Society of Financial Services Professionals Detroit Chapter
• Received MassMutual's national Community Service Award in 2019 and 2015
Manuel's presentations focus on the power of having great vision, developing a unique brand, working intentionally from a plan, relentless hustle & execution and maintaining volcanic levels of grit to help create amazing outcomes and your best year ever, every year.
Speaking Experience
• Detroit Economic Club - Young Leaders Conference
• MassMutual Academy & National Marketing Summit
• Litera Summit
• GAMA's global LAMP conference
• NAIFA Illinois' annual conference
• FUND Conference
• FutureSmart Challenge
• FWD Collective
• Hoopis Performance Network's Firm Foundations Program
At the forefront of Manuel's personal life is his wife Samantha, and two children, Ava and Atlas. They share a passion for community involvement. Manuel serves on the Board of Directors for the Skyline Club & DePauw Centers Co-Curricular Advisory Board as well as serving as an Executive Committee Member for the Henry Ford Health System Game on Cancer. He has provided previous board service to The Melanoma Research Foundation, NAIFA Chicago, POSSE Chicago's Leadership Council, the Center for Economic Progress and the Reilly C. Bush Foundation. He also maintains a commitment to iF Charities (Israel Idonije Foundation) and the NFL Alumni Association.
CRN202302-277863
Check the background of this investment professional on FINRA's BrokerCheck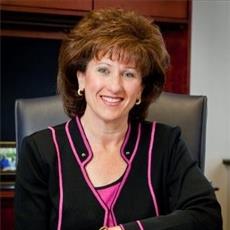 Shelley Fiore
President, COO
CLU®, CLTC, ChFC®
Professional Story
Focus Areas
Insurance Strategies, Investment Strategies (Reg. Reps Only)
Biography
Shelley is the General Agent of MassMutual Great Lakes. A lifelong Michigan resident, she graduated from Michigan State University in 1982 after studying business and accounting. She chose to build a career in the financial services industry over three decades ago after realizing it gave her the ability to help thousands of Michigan men and women realize their financial dreams.
Shelley made the decision to accept the leadership role at MassMutual Michigan Metro in 2010 and is one of a select few females in the industry to hold a similar position. She believes her street experience as an advisor for more than a quarter century gives her the understanding and credibility to teach new advisors joining the business as well as help veteran financial professionals launch to a higher level.
During Shelley's time at MassMutual, she has focused on helping Michigan families and businesses succeed. All the while, she has managed to rack up numerous honors and associations including being a member of the Million Dollar Round Table for over 25 years. She is a Licensed Insurance Counselor, Chartered Life Underwriter and Chartered Financial Consultant, multiple time recipient of the Southeast Michigan GAMA Agent of the Year Award, the first woman to hold the presidency of MassMutual Agent's Association and the third woman to qualify for MassMutual's Exceptional Level of In-Force, which many liken to MassMutual Producer's Hall of Fame.
Considering her vast knowledge of business continuity planning, tax reduction strategies, investment planning and estate planning, Shelley has also become an internationally sought-after speaker with audiences that have ranged from 50 to over 10,000. She has spoken for various insurance companies as well as The American College and The Million Dollar Round Table Main Platform. Understanding the business from the inside has helped her understand how to deal with success and failure. Experience is often the best teacher and Shelley has plenty, both good and bad, that she shares.
Shelley's professional goal is to have as great an impact as possible, on as many people as possible.
She and her husband Dennis have three children: Amelia, a board-certified critical care physician and trauma surgeon; Anthony, an MBA who is an Investment Advisor Representative with MassMutual Great Lakes and an integral part of the management team; and Andrew, who is a physician at the Cleveland Clinic.
CRN202411-1098536
Check the background of this investment professional on FINRA's BrokerCheck
Personal Story
Education
Michigan State University Bachelor of Science in Merchandising Management
Hobbies
Family
Swimming
Golf
Travel
Affiliations & Memberships
Life Member of the Million Dollar Round Table
Community Involvement
ALS of Michigan Supporter
The Haven
Agency officers are not officers of MassMutual.